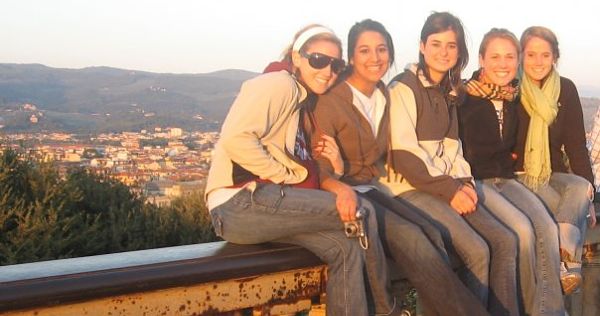 You, Study Abroad, and the Buckman Center

You've arrived at the online application portal for off-campus study. Through this site, you can search for programs, apply for programs, and apply for need-based or merit-based scholarships.

Request an Appointment:
Students are encouraged to speak with a member of the Buckman Center for International Education in advance of applying to study off-campus. Each week during the semester there are two Group Advising Sessions as well as individual appointments available. See InRhodes Study Abroad for more information.

Create your User Profile:
There are two ways you can be prompted to create your user profile.
From the HOME page, find "LOGIN/REGISTER." Follow the prompts to create your user profile.

Selecting "Apply Now" from any program page will also prompt you to either enter your credentials or create a user profile.
Search For Programs:
Search for the programs that best meet your academic, social, financial, and linguistic needs.
Course Search: to find programs offering the courses you need.

Advanced Search:

to narrow your options to programs meeting several specific variables.

Map Search:

to find the programs operating in each country.

Ty

pe part of your program's name:

into the search field if you already know the name of the program.
Take your time - fact-finding and research are imperative at the beginning of the process to Study Abroad.

Apply to Study Off-Campus through this Online Portal:
Once you have chosen a program(s), simply click the "Apply Now" button on that program's brochure page. You may apply to more than one program. You may also apply for Rhodes Study Abroad Scholarships and Fellowships, using the links to the left.

Apply to Your Program, Separately:
You will also need to apply to your program, separately from this online portal. Most programs have their own online application process; simply go to your program's homepage and view their application instructions.

InRhodes Study Abroad Pages:
Visit the InRhodes Study Abroad site for important additional information. These pages contain information on the following:
Study Abroad Advising

Choosing a program

Policies

Preparing to depart

Adjusting to new cultures

Returning to the States

Health, safety, and security abroad

Study abroad events